Share what
matters
with your future school.
"I love the part where you describe one of two photos. I think it gives kind of a great sense of creativity how your brain works — everybody has a different depiction of what they see things are not always what they appear."
Katie Leoni
Senior Associate Director of Admissions, Westover School
"We learn a great deal from a student's application, from school reports and essays, and grades and scores on standardized testing. But often the single most important part of the application is the interview...we look for characteristics and personality qualities that we think will be a good match for our school."
Stephen Downes
Admissions Officer, Tabor Academy
"The Vericant Interview really helps us to learn more about you and to give you an opportunity to tell about your story and also to let us in into your world in the application process."
Yuri Francis
Director of Enrollment Management, The Stony Brook School
"I really love the (Vericant) Interview, I love getting to know to know the students. The test scores are a big part of it, but they aren't indicative of how the student is going to perform out there."
Jen Welch
Associate Director of Admissions, Thayer Academy
Watch an introduction to the Vericant Interview and why it is an important part of an application.
The High School Interview in Detail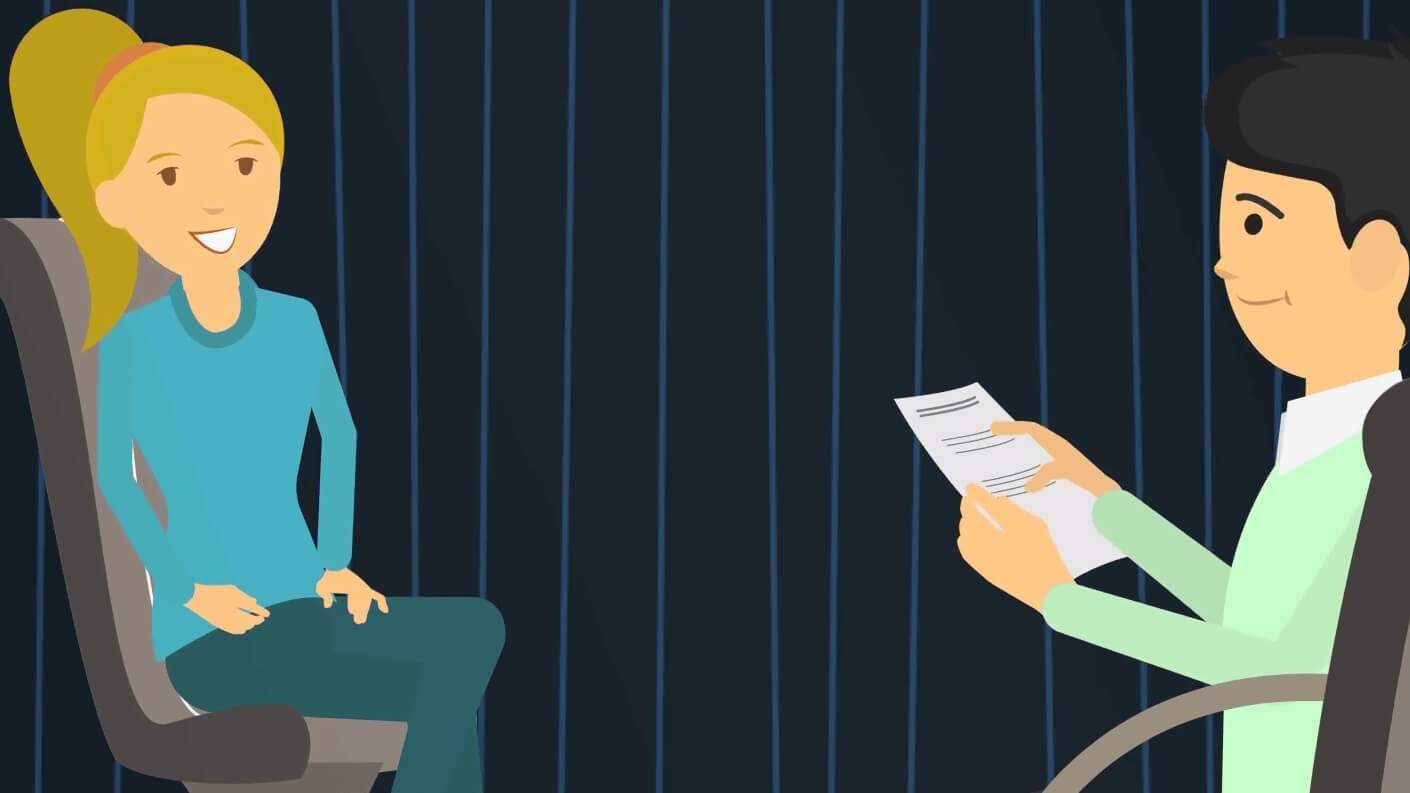 Structured behavioral-style interview
Behavioral interview questions focus on past experience and facilitate interesting conversations. Rather than testing knowledge in any particular area, the interview questions are designed to help admissions officers learn more about personality, interests, and the way the applicant approaches challenges.
*In some circumstances the reflective question may be asked in the interviewee's native language.
"The Vericant Interview absolutely helped my application — after I received offers for admission, they said. 'Your Vericant Interview supported your application and helped us know you better.'"
Ali Sajjad Jafari
High School Applicant
"Having the Vericant Interview and SEE helps the schools trust me and my speaking abilities, and (hopefully) give me the opportunity to do a school interview. "
Jessica
High School Applicant
"The Vericant Interview was the first interview that pushed me — you have to show what you've got to the school. It was very affirmative, no matter my application result."
Caio Fernandes Moreira
High School Applicant
"My experience with Vericant has been a great one. From the moment I entered the room for the interview, the atmosphere was nothing but welcoming."
Liu Fang
High School Applicant
Review Interview Sample Videos
Get to know the behavioral interview style, sections and questions so you can be more confident when it's time for your interview.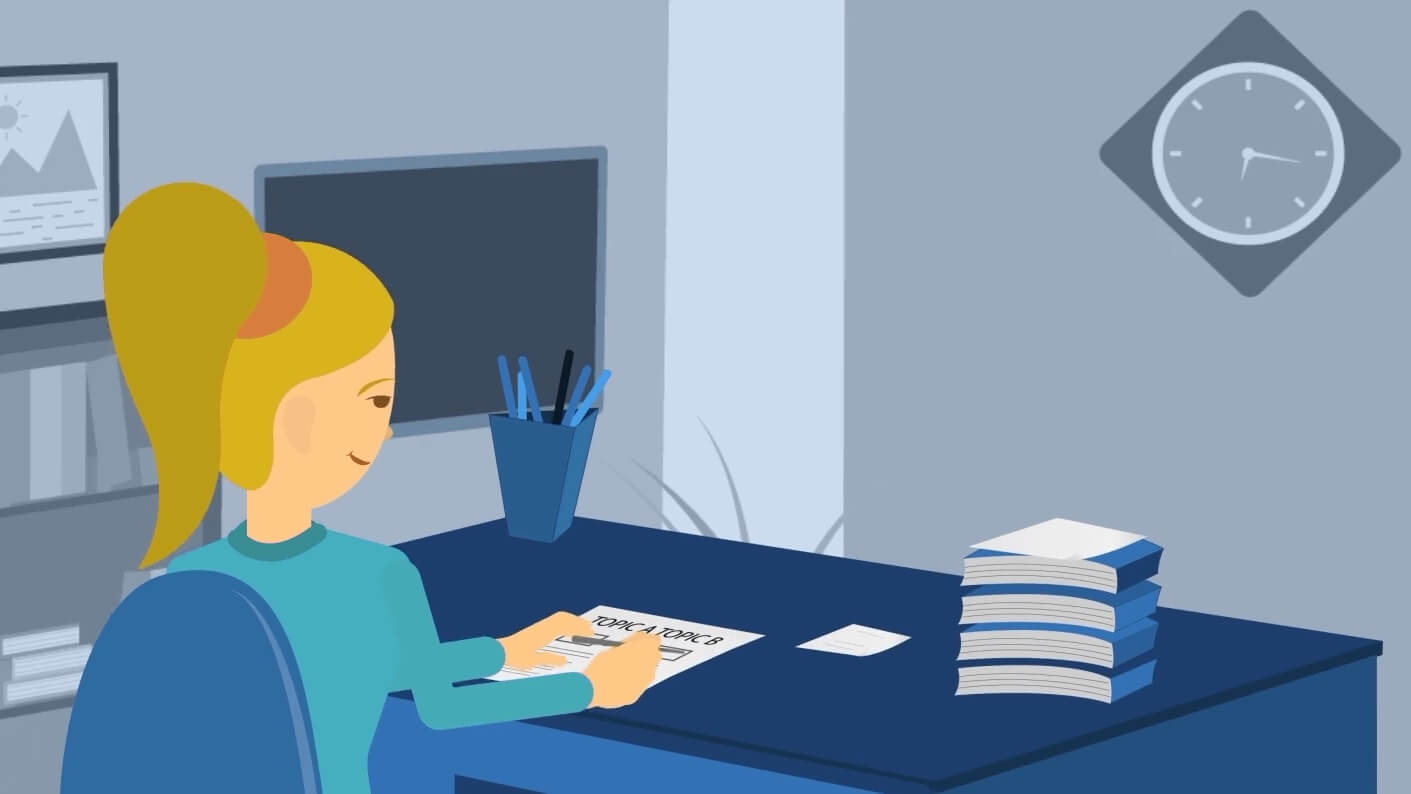 The applicant can choose between three different questions: analytical, practical, or creative. The applicant will be provided with 3 lined pieces of paper and a pen, or a desktop computer for a digital sample.
Analytical: Do you think parents should allow their children to make their own choices? Why or why not?
Practical: Your friend has asked to play a game they've never played before. How would you teach them to play?
Creative: Write a story that begins with the line, "All of a sudden, they realized they had made a big mistake…"
See which high schools accept the Vericant Interview
Top schools across North America use the Vericant Interview as part of their application process.
"Interviews really do (help) in terms of our assessing fit and getting to know you as an individual, whether those interviews are through Vericant or in person. That's one of the best parts of the process — getting to watch those, or talk to you, and getting to know you better."
Peter G. Curran
Head of School, Blair Academy
"The Vericant Interviews are our best opportunity to get to know you - we don't just look at your SEE score."
Sharon Jarboe
Director of Admissions, The Pennington School
"The Vericant Interview is an opportunity for a student to share their interests and passions."
Andrew Millikin
Director of Admissions, Vermont Academy
"Thanks to all of you for taking part in the Vericant Interview process — we look forward to meeting our students and getting to know more about them through the process."
Helen Mallette
Admissions Officer, Oregon Episcopal School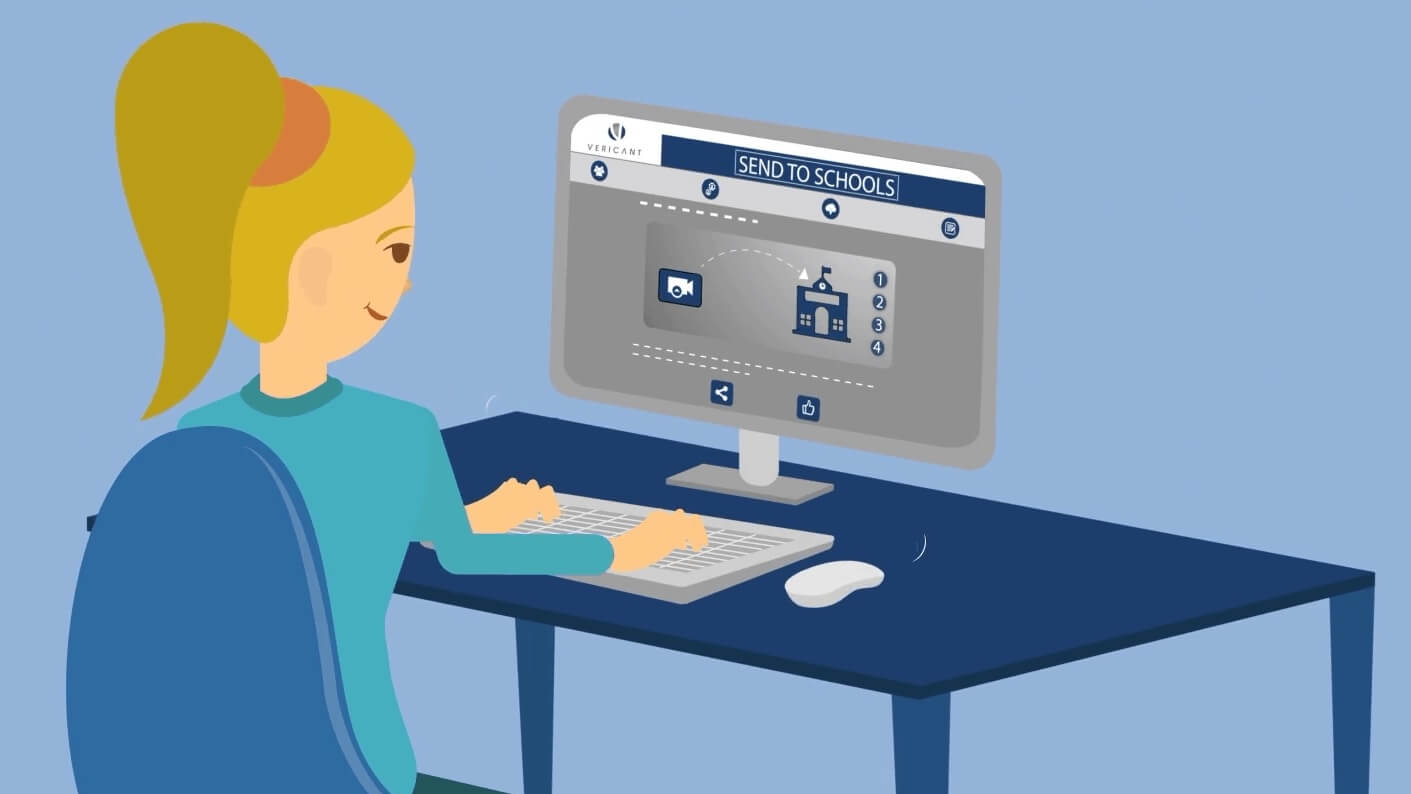 Send interview to schools
10, 5 or 3 business days after the Interview, the Spoken English Evaluation (SEE) score will be delivered to the applicant's online Vericant dashboard. The applicant is then able to:
Get data to improve your interview skills
The SEE Diagnostic has helped thousands of applicants focus their practice and put their best Interview forward.
Build confidence and prepare effectively by familiarizing yourself with questions for the Interview. Click the image to review a video presenting the question and a sample answer from an applicant.
Register for the High School Vericant Interview
Plan ahead — limited offline interview slots available during peak seasons between July and November.
"I also feel like the entire Vericant process helped prepare me more for the high school's own interview. I could reflect on why I wanted to study abroad too and had a deeper understanding of my own personality."
Athena Zhao
High School Applicant
"The Vericant Interview was my favorite interview that I did during the entire process — I loved the way that we got to have a conversation. It was not as strict as I expected it to be."
Jesslyn Bentum
High School Applicant
"The Vericant Interview added good points to my applications...it will give schools a nudge to know I'm a good student."
Amy Dambe
High School Applicant
" There is a limit to what I can show of myself in an essay...I could really emphasize to the school that I will be a great student addition and leader in the school community."
Nguyen Ngoc Minh Anh
High School Applicant
See more Interview stories
Review suggestions, insights and experiences from high school applicants and admissions officers.